Head School Administrator – SENA
Date posted 09/09/2019
Job Description
This position will be located in Arequipa, Peru.
The Freeport International School (SENA) in Arequipa, Peru seeks an experienced school administrator.  SENA is a small school catering to the educational needs of the expatriate (mostly USA) families working at the Cerro Verde Mine. SENA operates within the campus of a private Peruvian school and the students participate in a dual curriculum.  The program follows USA standards and all core subjects are taught in English.  The school currently hosts approximately thirty (30) students, ranging from early years to online high school programs.  The ideal candidate will be expected to have the education, international experience and personal qualities normally associated with a head of school position. 
Additional responsibilities:
Ability to promote warm and trusting relationships with parents, staff and community members
Enthusiastic, positive, energetic and optimistic
Approachable interpersonal style and a visible presence on campus and in the community
The ability to collaborate with a private Peruvian school's leadership team and teaching staff
Extensive scheduling experience, especially within challenging parameters
A creative problem solver
Proven capacity to deliver high quality academic programs
The ability, willingness, and enthusiasm to teach various courses during the school day
Ability to delegate, while knowing when and how to follow up to ensure outstanding performance by all staff
Open and straight forward communication style
Ability and willingness to make appropriate, timely decisions
Willingness to make a minimum of a three (3) to five (5) year commitment
Qualifications
Bachelor's Degree in Education or related field

Five (5) years of experience with a proven track record of success as a school leader

Good conversational Spanish
Preferred Qualifications
Master's Degree in Educational Administration/Leadership
Criteria/Conditions
Copper Overseas Service Company ("COSCO") promotes a drug/ alcohol free work environment through the use of mandatory pre-employment drug testing and on-going random drug testing as per applicable Company Standards
COSCO has reviewed the jobs at its various office and operating sites and determined that many of these jobs include tasks or duties that could affect the safety or health of the employees performing these tasks or others. Accordingly, the Company has designated the following positions as safety-sensitive:
Positions within COSCO which are held by employees who receive Safety Training; or
Positions within COSCO which are held by employees who operate equipment or motor vehicles in furtherance of performing their COSCO job duties, including operating motor vehicles while on Company business or travel (for this purpose "motor vehicles" includes Company owned or leased motor vehicles and personal motor vehicles used by employees in furtherance of Company business or while on Company travel)
Benefits: Begin first day of employment
Medical, Dental and Vision Insurance
Relocation assistance/Ex-Pat incentives
COSCO is an equal opportunity employer
Job
Head School Administrator – SENA
Primary Location
PeruCerro Verde
Requisition ID
1904040 Apply Now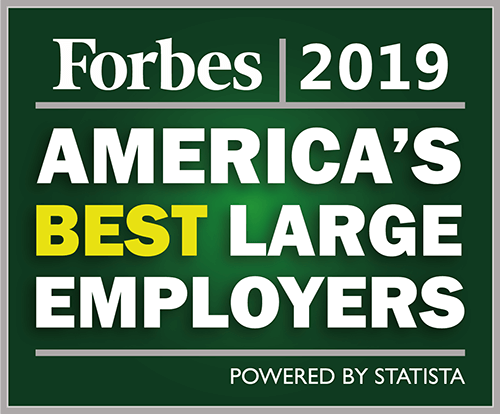 Freeport-McMoRan recently was named to Forbes magazine's 2019 Best Large Employers list – a ranking of companies liked best by employees. The 2019 list has Freeport-McMoRan ranked as the second best employer in Arizona and 143rd overall.