Electrical Engineer II - Sierrita - Green Valley, AZ
Date posted 06/03/2019
Job Description
Freeport-McMoRan is a leading international mining company with headquarters in Phoenix, Arizona.  We operate large, long-lived, geographically diverse assets on four continents, with significant proven and probable reserves of copper, gold and molybdenum.  As a core value, we pledge to continuously improve in meeting our commitment to work in the most safe, inclusive, environmentally and socially responsible manner practicable. Safety and health initiatives, both on and off the job, are a critically important investment in our employees.
We offer outstanding opportunities for individuals seeking a challenging, exciting and rewarding work environment for a company that supplies the world with metals that will sustain and expand economies and build infrastructure in developing nations.  A world of opportunities is available to individuals who share in our commitments.
Provide technical advice and guidance for assigned electrical engineering projects. Assist Senior Engineer in developing Electrical Engineering projects utilizing new technology to constantly upgrade and improve site safety, efficiencies, cost controls, quality controls and protection of the environment.
Review, investigate and develop appropriate recommendations regarding assigned Engineering projects
Manage small to medium site construction, expansion or modification projects, and assists the Senior Engineer on large/complex site planning/construction, expansion or modifications
Administer contracts with vendors for the provision of services and equipment
Develop working knowledge of local, state and federal regulations appropriate to area of assignment
Assist the Senior Engineer in contributing to site strategic planning and budgeting efforts for designated Engineering areas
Develop and evaluate AFE's (Authorization for Expenditure) for capital funding requests
May represent the site on company sponsored steering committees, task forces, or teams
Perform other duties as required
Minimum Qualifications
Bachelor's degree in Electrical Engineering or related Engineering discipline and three (3) years of related experience in Engineering, OR
Master's degree in Electrical Engineering or related Engineering discipline and two (2) years of related experience in Engineering
Knowledge of the principles and practices of Electrical Engineering with an understanding of Mechanical and Process Engineering techniques
Ability to research and analyze information of considerable difficulty and draw valid conclusions
Ability to develop and maintain awareness of occupational hazards and safety precautions
Skilled in following safety practices and recognizing hazards
Ability to communicate effectively, both orally and in writing
Familiarity and some experience in Electronics, PLCs, and Control Systems
Skill in managing small to medium Engineering projects
Ability to evaluate and implement new methods and techniques for operational improvement
Qualifications
Preferred
Advanced degree or Professional Engineering (PE) Certification
Criteria/Conditions
Ability to understand and apply verbal and written work and safety-related instructions and procedures given in English
Ability to communicate in English with respect to job assignments, job procedures, and applicable safety standards
Must be able to work in a potentially stressful environment
Work is in a mine or manufacturing plant setting, which may include exposure to extremes in temperature and humidity, moving mechanical parts, risk of electrical shock, toxic chemicals, explosives, fumes or airborne particles
While performing the duties of this job, the employee is regularly required to stand, sit, demonstrate manual dexterity, climb stairs and ladders, work on elevated platforms, talk, hear and see
Occasionally may be required to lift moderately heavy objects (up to 30 pounds) during the course of the workday
Personal protective equipment is required when performing work in a mine, outdoor, manufacturing or plant environment, including hard hat, hearing protection, safety glasses, safety footwear, and as needed, respirator, rubber steel-toe boots, protective clothing, gloves and any other protective equipment as required
Freeport-McMoRan promotes a drug/alcohol free work environment through the use of mandatory pre-employment drug testing and on-going random drug testing
Freeport-McMoRan has reviewed the jobs at its various office and operating sites and determined that many of these jobs require employees to perform essential job functions that pose a direct threat to the safety or health of the employees performing these tasks or others. Accordingly, the company has designated the following positions as safety-sensitive:
Site-based positions, or positions which require unescorted access to site-based operational areas, which are held by employees who are required to receive MSHA, OSHA, DOT, HAZWOPER and/or Hazard Recognition Training; or

Positions which are held by employees who operate equipment, machinery or motor vehicles in furtherance of performing the essential functions of their job duties, including operating motor vehicles while on company business or travel (for this purpose "motor vehicles" includes company owned or leased motor vehicles and personal motor vehicles used by employees in furtherance of company business or while on company travel); or

Positions which Freeport-McMoRan has designated as safety sensitive positions in the applicable job or position description and which upon further review continue to be designated as safety-sensitive based on an individualized assessment of the actual duties performed by a specifically identified employee.
Equal Opportunity Employer/Protected Veteran/Disability
Job
Electrical Engineer II - Sierrita - Green Valley, AZ
Primary Location
United StatesArizonaGreen Valley
Requisition ID
1902279 Apply Now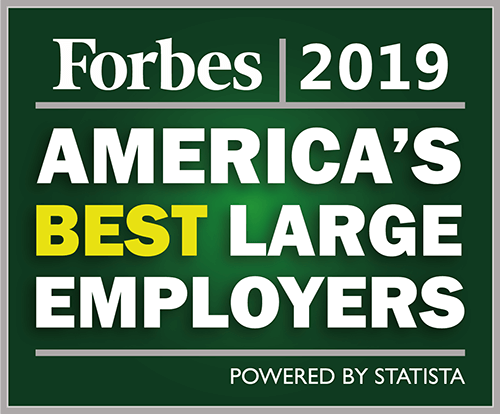 Freeport-McMoRan recently was named to Forbes magazine's 2019 Best Large Employers list – a ranking of companies liked best by employees. The 2019 list has Freeport-McMoRan ranked as the second best employer in Arizona and 143rd overall.