Moly Diagnostic Mechanic - Sierrita - Green Valley, AZ
Date posted 05/14/2019
Job Description
Freeport-McMoRan is a premier U.S.-based natural resources company with headquarters in Phoenix, Arizona. We operate large, long-lived, geographically diverse assets with significant proven and probable reserves of copper, gold and molybdenum. The company has a dynamic portfolio of operating, expansion and growth projects in the copper industry. Freeport-McMoRan is the world's largest publicly traded copper producer, the world's largest producer of molybdenum and a significant gold producer. We have a long and successful history of conducting our business in a safe, highly efficient and socially-responsible manner.
We have the assets, the talent, the drive and the financial strength to provide attractive and rewarding careers for our employees. We encourage you to take some time to explore your career opportunities at Freeport-McMoRan.
Highly skilled mechanic who safely perform diagnostic, maintenance, installation and repair of equipment and process systems in a Molybdenum plant.
Performs troubleshooting, diagnosing, and repairing systems and equipment

Performs maintenance repairs on: pumps, hydraulic systems, pneumatic systems, screw conveyors, bucket elevators, drum filters, fans/blowers, dust collectors and bag houses, packaging equipment, roasters, precipitators, dryers, Holoflite dryers, agitators, pumps, belt conveyors, flotation cells, Larox pressure filter, thickeners, ball mill, brinks, NaHS system, trash screens, air compressors, and boilers

Performs mechanical and lubrication preventative maintenance: bearings and oil seals, and equipment checks, ext.

Prioritizes and makes decisions regarding equipment repair as needed

Performs maintenance such as alignments and mechanical seals on rotating equipment including vibration analysis of equipment

Responsible for maintaining work orders and performing work area inspections

Will train and mentor other employees

Operates mobile equipment such as: forklifts, boom trucks, 10 ton dump trucks, cranes and loading equipment

Performs welding: Air Arc, Plasma Arc, Heli-Arc and stick

Performs fabrication and repair of plate steel and structural steel components

Performs responsibilities of a Fill in Supervisor as needed

Performs other duties as required
Minimum Qualifications
Two (2) years of experience in mechanical/maintenance crafts (including welder, boilermaker, machinist or facility maintenance/construction) or a combination of education and experience in industrial mechanical repair and maintenance

Able to pass welding certification test for structural steel

Possess knowledge of construction of valve types, sizes and styles

Proficient in fan balancing

Proficient in troubleshooting, diagnosing, and repairing systems and equipment

Proficient in vibration analysis

Proficient in using precision measuring tools such as: micrometers, calipers, and dial indicators

Knowledge of and ability to perform 480 volt, and below electrical lockout procedures (LOTOTO)
Qualifications
Preferred
High School diploma or GED
Self-starter, able to work independently with minimal instruction or supervision
Previous experience with planning and scheduling
Proficient in SAP; experience creating work orders, creating parts orders
Experience with fabrication layout
Ability to read and use blue prints and schematics
Criteria/Conditions
Ability to understand and apply verbal and written work and safety-related instructions and procedures given in English

Ability to communicate in English with respect to job assignments, job procedures, and applicable safety standards

Must be able to work in a potentially stressful environment

Work is performed in a mine or manufacturing plant setting, which may include exposure to extremes in temperature and humidity, moving mechanical parts, risk of electrical shock, toxic chemicals, explosives, fumes or airborne particles

While performing the duties of this job, the employee is required to stand, sit, demonstrate manual dexterity, climb stairs and ladders, and work on elevated platforms

Occasionally may be required to lift up to fifty (50) pounds during the course of the work day

May be required to work rotating shifts in a 24/7/365 operation

Personal protective equipment is required when performing work in a mine, outdoor, manufacturing or plant environment, including hard hat, hearing protection, safety glasses, safety footwear, and as needed, respirator, rubber steel-toe boots, protective clothing, gloves and any other protective equipment as required

Freeport-McMoRan promotes a drug/alcohol free work environment through the use of mandatory pre-employment drug testing and on-going random drug testing as per applicable State Laws
Freeport-McMoRan has reviewed the jobs at its various office and operating sites and determined that many of these jobs require employees to perform essential job functions that pose a direct threat to the safety or health of the employees performing these tasks or others. Accordingly, the company has designated the following positions as safety-sensitive:
Site-based positions, or positions which require unescorted access to site-based operational areas, which are held by employees who are required to receive MSHA, OSHA, DOT, HAZWOPER and/or Hazard Recognition Training; or

Positions which are held by employees who operate equipment, machinery or motor vehicles in furtherance of performing the essential functions of their job duties, including operating motor vehicles while on company business or travel (for this purpose "motor vehicles" includes company owned or leased motor vehicles and personal motor vehicles used by employees in furtherance of company business or while on company travel); or

Positions which Freeport-McMoRan has designated as safety sensitive positions in the applicable job or position description and which upon further review continue to be designated as safety-sensitive based on an individualized assessment of the actual duties performed by a specifically identified employee.
Equal Opportunity Employer/Protected Veteran/Disability
Job
Moly Diagnostic Mechanic - Sierrita - Green Valley, AZ
Primary Location
United StatesArizonaGreen Valley
Requisition ID
1901822 Apply Now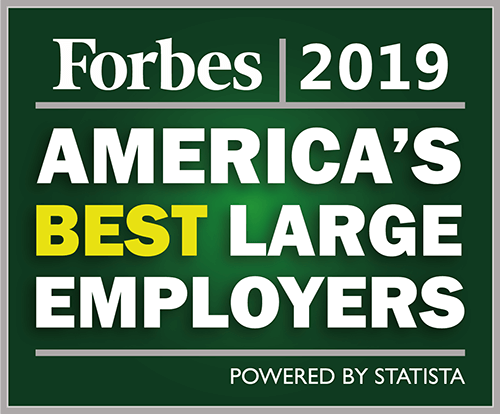 Freeport-McMoRan recently was named to Forbes magazine's 2019 Best Large Employers list – a ranking of companies liked best by employees. The 2019 list has Freeport-McMoRan ranked as the second best employer in Arizona and 143rd overall.