Manager Strategic Community Development - Discontinued Operations & Enterprise Initiatives - Phoenix, AZ
Date posted 08/22/2019
Job Description
Freeport-McMoRan is a premier U.S.-based natural resources company with headquarters in Phoenix, Arizona. We operate large, long-lived, geographically diverse assets with significant proven and probable reserves of copper, gold and molybdenum. The company has a dynamic portfolio of operating, expansion and growth projects in the copper industry. Freeport-McMoRan is the world's largest publicly traded copper producer, the world's largest producer of molybdenum and a significant gold producer. We have a long and successful history of conducting our business in a safe, highly efficient and socially-responsible manner.
We have the assets, the talent, the drive and the financial strength to provide attractive and rewarding careers for our employees. We encourage you to take some time to explore your career opportunities at Freeport-McMoRan.
Participates in the execution and evolution of the Company's social responsibility strategy and community development policies, standards, practices and programs.  Identifies, develops and implements strategic sustainable community development programs, including both thematic, risk centered, portfolio wide or regional efforts as well as site-specific activities that mitigate risk and protect social license to operate/close.  Manages programs and processes key to ability to operate including, but not limited to social investment, local contributions, stakeholder engagement, capacity building, program promotion and evaluation, and internal business coordination. Monitors and responds to actual and potential social issues, impacts and risks that will or could affect operations. This (Corporate-only) position is assigned to oversee the SDCR activities for the Discontinued Operations, while also managing designated enterprise-wide initiatives.
Stakeholder Engagement – Lead the development and management of stakeholder engagement initiatives that address the unique risks, needs and opportunities of the assigned site(s) or region

Includes management of 100 to 400+ stakeholders with some level of influence over social license to operate, with 20 to 40 (per community) that are considered "high influence/risk" related to the site's ability to operate (or move toward eventual closure), and 40 to 200 that require more significant/intensive engagement approaches
Lead and supervise the site Stakeholder Engagement team to ensure critical coordination of relationship management and monitoring of sentiment or risk profile
Develop, maintain and build relationships with key community leaders on behalf of the company and local operation, and provide information in an accurate and timely manner as needed
Monitor/respond to community inquiries, requests, concerns and/or questions and serve as the site Community Grievance Officer
Facilitate any necessary community research such as public opinion/attitude surveys, baseline social needs assessments, etc. 
Coordinate with the regulatory-mandated stakeholder engagement efforts for permitting, closure, and remediation activities
Provides guidance and counsel to the corporate and site management team on applicable programs, practices and processes

Social Investment – Advance social investment processes and projects, including the formal Community Investment Fund(s) and site contributions in consultation with Enterprise staff when necessary; ensure accountability with organizational recipients and provide technical guidance to potential applicants on project design, sustainability effectiveness, and achievement of outcomes

Ensure all investments are based on stakeholder input, address site risks and/or drive sustainable community development. 

Capacity-Building – Develop, provide recommendations and manage activities that advance community leadership, self-sufficiency, and sustainability, ultimately reducing community dependency on the mining operations that prepares stakeholders for eventual closure

Coordinate with Enterprise staff to provide technical expertise to external stakeholders, cultivating a self-sustaining mind-set, engaging leaders in the various capacity-building programs offered, and identifying and creating additional opportunities to diversify local economies that create long-term viability

Internal Business Coordination – Consult with various technical teams and other staff to manage current or potential social impacts of activities

Supports implementation of stakeholder engagement activities across the North American portfolio
Advance the development and implementation of social programs and processes that address the needs of operations and other administrative support groups (such as Environmental); assess and address specific risks, weaknesses and strengths as needed
Serve as a technical expert/manager on large, complex projects with actual or potential social impacts, participate in the site leadership team, and act as a key contributor to site strategic planning and Site Risk Register reviews to ensure community impacts are considered in various operations activities
Lead development of the Social Risk Register and Five Year Community Engagement and Development Plan
Manage budgeting, contracts for needed goods/services, etc.
Represent the site on various Company-sponsored teams

Communication, Special Events and Reporting – Work with internal and external communications personnel to develop stakeholder messages and materials at the operations level to share operational information in a transparent manner at the earliest possible stage, and/or garner positive visibility and increase awareness among key stakeholders and employees regarding the Company's commitment to community involvement and sustainable development

Oversee data collection processes for various internal and external reporting efforts

Employee Engagement – Oversee and lead efforts (or oversee another employee who may be responsible) to facilitate employee involvement in the community, including monitoring employee interests and community needs to identify strategic projects

Also ensures employees are prepared to serve as ambassadors of the assigned site(s) in the community, representing the company's SD commitments appropriately

Perform other duties as required
Minimum Qualifications
Master's degree in Community/Sustainable Development, Business Administration/Economics, International Relations, or other Social or Environmental Sciences and five (5) years of direct experience in one (1) or more of the fields listed above; OR
Bachelor's degree in Community or Public Relations, Social Work, Sociology/Social Science, Environmental Science, Sustainable (or Economic) Development, Marketing, Business or related field and seven (7) years of direct experience in one (1) or more of the fields listed above; OR
Associate's degree in Community or Public Relations, Social Work, Sociology/Social Science, Environmental Science, Sustainable (or Economic) Development, Marketing, Business or related field and nine (9) years of direct experience in one (1) or more of the fields listed above; OR
High School diploma or GED and eleven (11) years of direct experience in one (1) or more of the fields listed above
Ability to build positive relationships with Operational Management across sites as well as SD/Administrative functions
Willingness to share knowledge with others within team and more broadly
Demonstrated leadership skills
Demonstrated ability to drive change and program/process improvement
Ability to be persuasive and influence others when needed
Ability to strategically align site needs/processes with Corporate needs/processes
Demonstrated ability to identify root causes and provides effective and/or innovative solutions
Proven problem-solving abilities
Expert understanding of key strategies used in CSR practice; able to clearly articulate and educate others internally/externally
Ability to confidently represent the Company at enterprise level stakeholder meetings or forums
Expert communicator - interpersonal, written and presentations - to facilitate highest level of awareness, engagement and success
Highly adept at evaluating outcomes and impacts of programs on communities and Operation/Company
Proven ability to assess risk and develop appropriate interventions or mitigation efforts or practices
Able to develop strategy and execution plans
Highly flexible and adaptable to change
High level of ethics and integrity
Skilled at assessing and developing a long-term perspective
Expert at developing and maintaining relationships and diffusing difficult situations
Understands the enterprise level impact of local decisions or activities and vice versa
Adept at giving and receiving feedback
Promotes best practices and appropriately questions processes that could be improved
Qualifications
Preferred
Certification from the Center for Corporate Citizenship at Boston College, OR other executive education, CSR or SD certifications from an established, accredited institution

CSR experience in the extractives sector

Professional experience working in rural communities

Moderate to high level of participation in community activities/events will be required as part of the position (sometimes outside of normal work hours)

Ability and willingness to travel 30-40% of the time or more
Criteria/Conditions
Ability to understand and apply verbal and written work and safety-related instructions and procedures given in English
Ability to communicate in English with respect to job assignments, job procedures, and applicable safety standards
Must be able to work in a potentially stressful environment
Position is in busy, non-smoking office
Location requires mobility in an office environment
Occasionally work may be performed in a mine, outdoor or manufacturing plant setting
Must be able to frequently sit, stand and walk
Must be able to frequently lift and carry up to ten (10) pounds
Personal protective equipment is required when performing work in a mine, outdoor, manufacturing or plant environment, including hard hat, hearing protection, safety glasses, safety footwear, and as needed, respirator, rubber steel-toe boots, protective clothing, gloves and any other protective equipment as required
Freeport-McMoRan promotes a drug/alcohol free work environment through the use of mandatory pre-employment drug testing and on-going random drug testing as per applicable State Laws
Freeport-McMoRan has reviewed the jobs at its various office and operating sites and determined that many of these jobs require employees to perform essential job functions that pose a direct threat to the safety or health of the employees performing these tasks or others. Accordingly, the Company has designated the following positions as safety-sensitive:
Site-based positions, or positions which require unescorted access to site-based operational areas, which are held by employees who are required to receive MSHA, OSHA, DOT, HAZWOPER and/or Hazard Recognition Training; or
Positions which are held by employees who operate equipment, machinery or motor vehicles in furtherance of performing the essential functions of their job duties, including operating motor vehicles while on Company business or travel (for this purpose "motor vehicles" includes Company owned or leased motor vehicles and personal motor vehicles used by employees in furtherance of Company business or while on Company travel); or
Positions which Freeport-McMoRan has designated as safety sensitive positions in the applicable job or position description and which upon further review continue to be designated as safety-sensitive based on an individualized assessment of the actual duties performed by a specifically identified employee.
Equal Opportunity Employer/Protected Veteran/Disability
Job
Manager Strategic Community Development - Discontinued Operations & Enterprise Initiatives - Phoenix, AZ
Primary Location
United StatesArizonaPhoenix Corporate Office
Requisition ID
1903495 Apply Now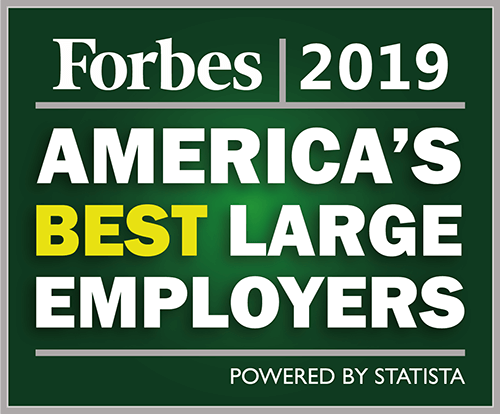 Freeport-McMoRan recently was named to Forbes magazine's 2019 Best Large Employers list – a ranking of companies liked best by employees. The 2019 list has Freeport-McMoRan ranked as the second best employer in Arizona and 143rd overall.