Technical Expert, Grasberg Block Cave Development
Date posted 01/24/2019
Job Description
Assist the General Superintendent GBC-Development with mine development operations including manpower and equipment to achieve the necessary development goals to bring the Grasberg Block Cave Mine on line, in accordance with established schedules and budgets in a safe and efficient manner and in compliance with the company's policies, procedures, goals and objectives.
Additional Responsibilities:
Directly communicate and implement the company's safety, health and environmental policies and procedures, including: conducting safety meeting in order to promote subordinate's awareness of safety and environmental issues.

Work with Indonesian staff to help them learn how to coordinate all activities including: horizontal development, pre-production work and vertical development to ensure that they are executed in a safe and efficient manner.

Communicate with Indonesian staff to ensure that they are aware of safety, production equipment performance and the affected operational costs.

Assist with the implementation and application of advanced technology to improve the operational processes.

Ensure that the communication and information linking the various projects that constitute the development of a new mine is passed on to all the relevant stakeholders to minimize disruptions that have an impact on mine schedules.

Assist the General Superintendent to establish and maintain relationships with major internal and external departments to keep and ensure a good safety record, achieve development targets, optimize equipment utilization and identify potentials for improvements within the organization.

Assist to train, mentor, monitor, motivate, and appraise performance and potential capabilities of subordinates to contribute to the development of a professional team.

Help develop the local Indonesian miners to the level required for them to become competent and confident in their ability to handle their assigned tasks.
Qualifications
High School Diploma and a minimum of ten (10) years of proven underground mining experience in an operational environment, to be able to understand and manage the whole mining process of development areas, use of explosives, materials and various mining equipment.
Familiar with advanced technology and understands current underground mining methods, including rapid development techniques.
Understanding of Underground Dispatching systems.
Familiar with Underground Mining equipment.
Concern for Safety & environment.
Customer Service Orientation.
Willingness to work in a team environment.
High level communication and presentation skills.
Strong English skills, both oral and written.
Strong analytical and conceptual thinking skills.
Highly proactive and achievement oriented.
Highly focused toward satisfying customer requirements.
Strong team supervisory and leadership skills.
Ability to work in a culturally diversified workforce.
Preferred Qualifications
Basic level of the Indonesian language in understanding and oral (preferable but not essential).
Criteria/Conditions
Copper Overseas Service Company ("COSCO") promotes a drug/ alcohol free work environment through the use of mandatory pre-employment drug testing and on-going random drug testing as per applicable Company Standards
COSCO has reviewed the jobs at its various office and operating sites and determined that many of these jobs include tasks or duties that could affect the safety or health of the employees performing these tasks or others. Accordingly, the Company has designated the following positions as safety-sensitive:
Positions within COSCO which are held by employees who receive Safety Training; or
Positions within COSCO which are held by employees who operate equipment or motor vehicles in furtherance of performing their COSCO job duties, including operating motor vehicles while on Company business or travel (for this purpose "motor vehicles" includes Company owned or leased motor vehicles and personal motor vehicles used by employees in furtherance of Company business or while on Company travel)
Benefits: Begin first day of employment
Medical, Dental and Vision Insurance
Relocation assistance/Ex-Pat incentives
COSCO is an equal opportunity employer
Job
Technical Expert, Grasberg Block Cave Development
Primary Location
IndonesiaPapua
Requisition ID
1900345 Apply Now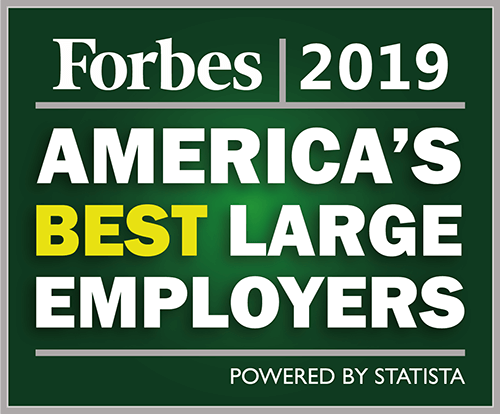 Freeport-McMoRan recently was named to Forbes magazine's 2019 Best Large Employers list – a ranking of companies liked best by employees. The 2019 list has Freeport-McMoRan ranked as the second best employer in Arizona and 143rd overall.