Technical Expert, Grinding and Milling
Date posted 06/01/2018
Job Description
Provide technical expertise over the plant comprising of 2 Sag Mills, 18 Ball Mills, 13 Crushers, 2 Grinding Rolls, Feeders, Pumps, Thickeners and associated equipment to improve safe execution of all mechanical maintenance activities within assigned areas to ensure maximum availability and reliability of equipment. Specifically, mentor the national Managers, Gen Supt., Superintendents on current maintenance best practices, as well as, assist in providing a safe operating environment for the mechanical maintenance.
Additional Responsibilities:
Implement and lead by example with respect to PTFI Safety Health and Environment (SHE) policies so that staff, non-staff and apprentices develop, review, and follow relevant safety practices and procedures.
Provide strategic maintenance advice and recommendation to Sr. Maintenance Manager and Maintenance Managers.
Work with the national staff to ensure PMs and Inspections are timely and thorough, the mechanics have the necessary skills to correctly identify machinery and infrastructure issues, and findings are documented and result in relevant maintenance orders.
Review daily and weekly plans and make recommendations on any necessary changes and priorities to ensure that proper, preventive and predictive maintenance tasks are carried out in the most efficient and effective manner possible.
Ensure that jobs are planned and rehearsed, to include review of required materials, inspection of the job area, pre-inventory of required tooling, and conducting rehearsals.
Identify all the critical works, plan and materials needed during every major plant shutdowns.
Assist line supervisions (Maintenance Foremen, General Foremen, Supt., Gen Supt., Manager) in the safe and quality execution of the daily work plan in terms of work planning, work allocation, work execution, work supervision and in the accountabilities of staff positions.
Foster a can-do approach, stress teamwork and promote open communication.
Train, develop, coach, and motivate national employees to enhance their skill, knowledge, and capability to an acceptable high standard- ensuring they learn and follow maintenance best practices across the board.
Coach apprentices, mechanics and instructions in correct diagnostic procedures for troubleshooting equipment.
Provide technical expertise on root cause analysis (RCA) process for each major breakdown, and support RCM/Maintenance crews on how to fix repetitive problems, in order to ensure the root causes of the problem are fixed appropriately, effectively and efficiently.  Promote the critical review of PMs to identify and correct problems before the equipment fails.
Provide technical expertise on final check and/or QA/QC for PM, troubleshooting and repair activities in order to ensure the entire production equipment are reliable for the operation.
Provide support and expertise on lifecycle maintenance projects.
Qualifications
Bachelor's degree (S1) in an engineering related discipline and ten (10) years of experience in an industrial environment preferably in mining and mineral processing industries, including supervisory or leadership experience. Or High School diploma and fifteen (15) years of experience in an industrial environment preferably in mining and mineral processing industries, including supervisory or leadership experience.
Additional certifications or licensure appropriate to the job may be required.
Knowledge of supervisory methods and techniques.
Skilled in resolving day-to-day questions/problems regarding equipment, materials, methods and procedures needed to complete projects.
Skilled in budget preparation, monitoring and administration.
Ability to develop and maintain awareness of occupational hazards and safety precautions.
Skilled in following safety practices and recognizing hazards.
Ability to communicate effectively, both orally and in writing.
Working knowledge of the predictive maintenance and associated equipment.
Experience with SAP system of CMMS.
Working knowledge of principles of planning, scheduling and coordination.
Finance and Accounting (Intermediate).
Machines and Equipment (In-depth).
Methods and Techniques (In-depth).
Planning Skills (Short and Long-term).
Project Management Skills (Intermediate).
Systems/Process and Procedures (In-depth).
Willingness to work in a team environment.
Strong computer skills.
Strong English skills, both oral and written.
Strong analytical and conceptual thinking skills.
Highly proactive and achievement oriented.
Highly focused toward satisfying customer requirements.
Strong supervisory and leadership skills.
Ability to work in a culturally diversified workforce.
Preferred Qualifications
Basic level of the Indonesian language in understanding and oral (preferable but not essential).
Criteria/Conditions
Copper Overseas Service Company ("COSCO") promotes a drug/ alcohol free work environment through the use of mandatory pre-employment drug testing and on-going random drug testing as per applicable Company Standards
COSCO has reviewed the jobs at its various office and operating sites and determined that many of these jobs include tasks or duties that could affect the safety or health of the employees performing these tasks or others. Accordingly, the Company has designated the following positions as safety-sensitive:
Positions within COSCO which are held by employees who receive Safety Training; or
Positions within COSCO which are held by employees who operate equipment or motor vehicles in furtherance of performing their COSCO job duties, including operating motor vehicles while on Company business or travel (for this purpose "motor vehicles" includes Company owned or leased motor vehicles and personal motor vehicles used by employees in furtherance of Company business or while on Company travel)
Benefits: Begin first day of employment
Medical, Dental and Vision Insurance
Relocation assistance/Ex-Pat incentives
COSCO is an equal opportunity employer
Job
Technical Expert, Grinding and Milling
Primary Location
IndonesiaPapua
Requisition ID
1802781 Apply Now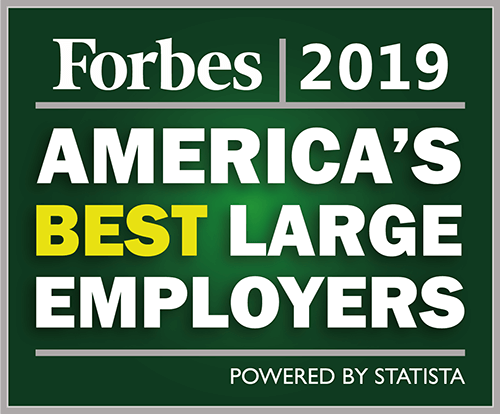 Freeport-McMoRan recently was named to Forbes magazine's 2019 Best Large Employers list – a ranking of companies liked best by employees. The 2019 list has Freeport-McMoRan ranked as the second best employer in Arizona and 143rd overall.