Technical Expert, Milling & Flotation Systems
Date posted 08/06/2018
Job Description
Provide leadership in the safe and efficient execution of all maintenance activities necessary to support the Concentrating Division in maximizing plant and equipment availability and thus achieving all production targets for PTFI. The area of responsibility includes Mill Mechanical, Electrical/Instrumentation, Industrial Automation and Maintenance Planning Groups.  The incumbent will ensure Industry Best Practice is applied in the execution of maintenance activities meeting all required industry and government standards.  Successful implementation of the Concentrating Maintenance Transformation program is a key aspect of the role, transitioning from reactive to a majority proactive approach to maintenance in the division.  The position will also be responsible for the implementation of a realistic and achievable succession plan along with an effective training program to support that plan.
Additional responsibilities:
1.            Promote a pro-active safety culture within the Concentrating Maintenance Group positively contributing the Concentrating Divisions OH&S programs in the provision of a safe and healthy working environment.
2.            Implement a culture of Continuous Improvement within the maintenance implementing Industry Best Practices utilizing the latest technologies as appropriate.
3.            Work closely with the Reliability Centered Maintenance group to develop and execute long range strategies for successful RCM approaches and routes in Concentrating.
4.            Liaison closely with the Operations and Technical Support Senior Managers on production strategies and shut down schedules which meet production targets and operating procedures.
5.            Advise on and implement effective Process Control Strategies for all Concentrating ensuring that all plant and equipment perform at optimum capacities.
6.            Support the implementation of company's Occupational Health and Safety policies and procedures thus supporting in the provision of a safe work environment for all employees.
7.            Coach and mentor counterparts in implementing effective Personal Development Plans for each subordinate.
8.            Advise Maintenance Managers in respective areas to determine maintenance task priorities and effective schedules for plant and equipment in their areas of responsibility.
9.            Conduct regular monthly meetings with Senior Maintenance Staff for the purposes of communicating OH & S and maintenance issues.
10.          Promote a harmonious work environment, which allows for open communication and encourages participation and positive contribution to the overall maintenance effort.
11.          Liaise with counterparts and peers throughout FCX to share experiences and knowledge which may be common and promote improved practices and standards.
12.          Advice Maintenance Managers to direct and control contractors and consultants to ensure company's requirements are met.
13.          Advise Senior Management on the evaluation and development of potential employees from the maintenance department to help develop a future professional team.
14.          Assist counterpart in managing an overall maintenance workforce of 800 full time employees plus over 250 contractors utilized at any time, while helping manage major contracts with service providers and strategic alliance partners.
Qualifications
Bachelor's degree or diploma in a relevant engineering discipline, such as Electrical/Mechanical/Industrial/Metallurgical Engineering, and/or with a minimum of twenty (20) years of experience in a concentrating environment.

At least ten (10) years of management and senior supervisory experience.

Managerial skills.

Human Relations skills.

High level negotiation skill.

Finance and Accounting (Intermediate).

Machines and Equipment (In-depth).

Methods and Techniques (In-depth).

Planning Skills (Long-term).

Project Management Skills (Advanced).

Systems/Process Strategies and Procedures (In-depth).

Technical Communication (Advanced).

Concern for Safety and Environment.

Team Leadership (Build team effectiveness).

Willingness to work in a team environment.

Strong computer skills.

High level communication and presentation skills.

Strong English skills, both oral and written.

Strong analytical and conceptual thinking skills.

Highly proactive and achievement oriented.

Highly focused toward satisfying customer requirements.

Strong supervisory and leadership skills.

Ability to work in a culturally diversified workforce.
Preferred Qualifications
Basic level of the Indonesian language in understanding and oral (preferable but not essential).
Criteria/Conditions
Copper Overseas Service Company ("COSCO") promotes a drug/ alcohol free work environment through the use of mandatory pre-employment drug testing and on-going random drug testing as per applicable Company Standards
COSCO has reviewed the jobs at its various office and operating sites and determined that many of these jobs include tasks or duties that could affect the safety or health of the employees performing these tasks or others. Accordingly, the Company has designated the following positions as safety-sensitive:
Positions within COSCO which are held by employees who receive Safety Training; or
Positions within COSCO which are held by employees who operate equipment or motor vehicles in furtherance of performing their COSCO job duties, including operating motor vehicles while on Company business or travel (for this purpose "motor vehicles" includes Company owned or leased motor vehicles and personal motor vehicles used by employees in furtherance of Company business or while on Company travel)
Benefits: Begin first day of employment
Medical, Dental and Vision Insurance
Relocation assistance/Ex-Pat incentives
COSCO is an equal opportunity employer
Job
Technical Expert, Milling & Flotation Systems
Primary Location
IndonesiaPapua
Requisition ID
1804041 Apply Now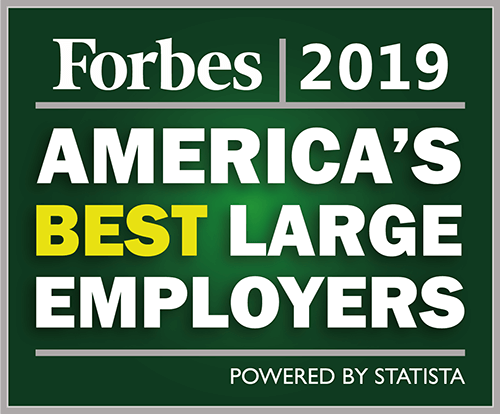 Freeport-McMoRan recently was named to Forbes magazine's 2019 Best Large Employers list – a ranking of companies liked best by employees. The 2019 list has Freeport-McMoRan ranked as the second best employer in Arizona and 143rd overall.